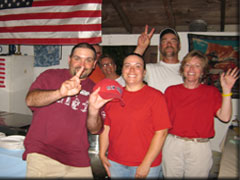 Annual Picnic


Dates: July 10, 11, 12, 2014
• Fireworks Friday July 11th - Parade Saturday July 12th



Annual Golf Outing and Dinner


Date: 24 August at Skyline golf course and McDonell's Grove
Download a registration form.



Fall Chicken BBQ


Date: November 2nd, 2014



Spring Chicken BBQ


Date: May 4th, 2014

Mark your calendar for our BBQ on May 4, 2014. The dinners are "Take Out Only" from our Drive-thru/pick-up at the Fire Hall on Main Street. Tickets are pre-sold by Fire Company members or by calling Chief Tom Yale: 570.679.2589.




More information to come - check back soon!